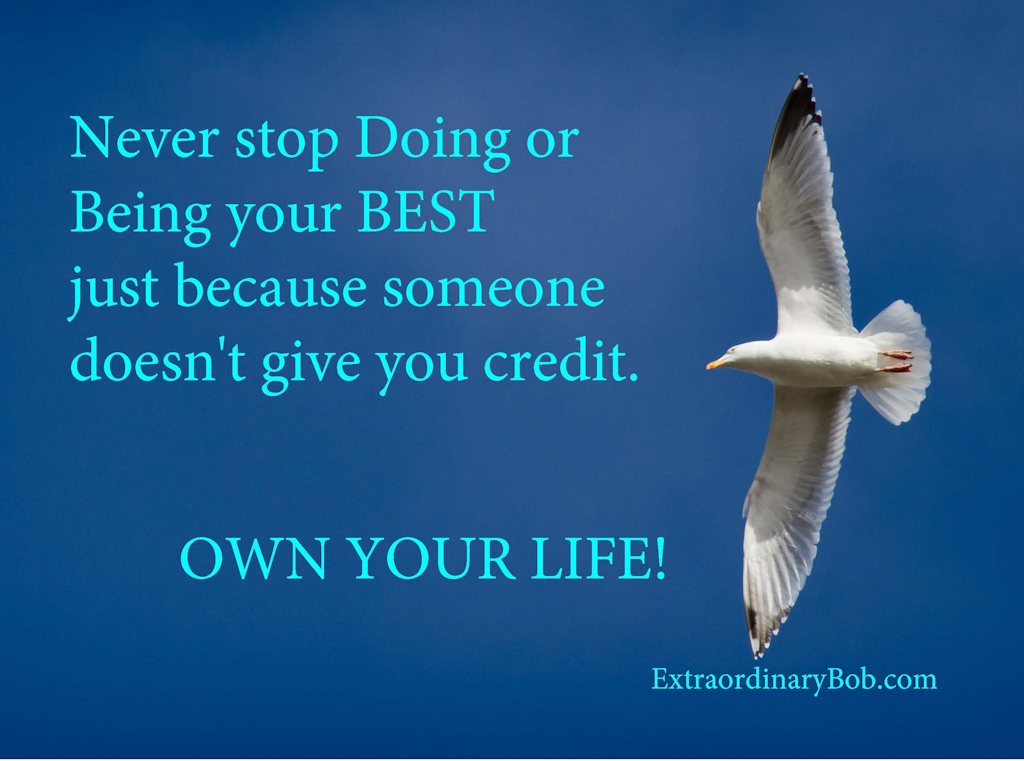 To OWN YOUR LIFE is YOUR Ultimate Freedom!
So many people don't own their life and they don't even realize it.
Many people when things go wrong in their life are very quick to find someone or something
to blame and take on the role of being a VICTIM.
Blaming is easy, and it excuses the blamer from taking responsibility for making the situation better. The only problem with that is they are no longer in control.
_________________________________________________________________________________________
"When we blame we give control to the person or situation
we believe is the cause of our problem."
________________________________________________________________________________________
Some examples of useless blaming are, the weather, the government, the economy, the stock market, the company we work for, our lousy pay, not being appreciated by others for all that we do, the fact that we are too tall, too short, too fat, too thin, or had to leave school early or didn't get the education we needed, or were born on the wrong side of the tracks, had a rough childhood and blah, blah, blah.
"GET OVER IT!"
One way to practice owning your life is, the next time something
unfavourable happens in your life, ask yourself the question,
"What am I going to do about it?" And then do what needs to get done.
When you do this, YOU BECOME YOUR OWN solution.
You reclaim OWNERSHIP of your life and win back your FREEDOM.
"You are the only problem you will ever have, and baby,
you are the only solution."
"Take responsibility for your own morale"
"Take responsibility for your own happiness"
-Bob Koehler

I'd Love to hear from you!
I really enjoy hearing from my Subscribers.
Please send me your comments about the newsletter,
or let me know how things are going, or just to say Hi!
Thanks for your enthusiasm and encouragement for what I do.I'd love to hear from you!
Click here to Talk to Bob
Add some "Extraordinary" to your next event
Looking to add some Energy, Inspiration and just plain Fun to your next Conference, Staff Meeting or Special Event?
Book Bob.  More details
Share this story!