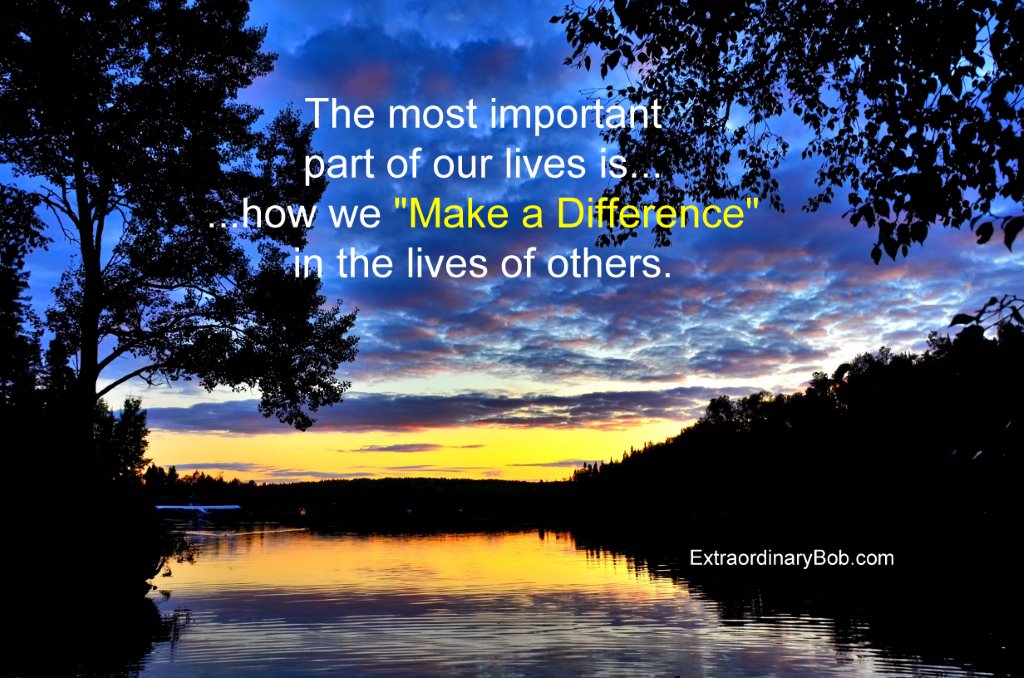 "Making a Difference" is Contagious.
Earlier this year I received a call from someone who had attended a conference at
Queen's University where I gave a presentation….17 years ago!
Here is the follow up email he sent to me.
Hello Bob: It was great to connect with you 17 years after the excellent presentation that you gave while I attended a 3-day conference at Queens University in 2001.
I was a Staff Sergeant with The Toronto Police Service from 12 Division Community Response Unit. There were a number of excellent speakers on various topics at that Police Service Conference.
I was skeptical to be honest when I found that there would be a motivational speaker presenting. For me, I was already motivated because I loved the career I had chosen and was successful in my advancement.
I found however that your presentation was uplifting and that I could learn how to be even better as a police officer and family man.
As per our conversation on the phone – the card you gave us – which I still carry in my wallet has been a constant reminder of how I led my career and indeed the rest of my life. That is why I had to call and let you know.
The card you passed out was – "There are only two things in life – Results or Excuses". What a simple concept. After getting back from the conference that was my new slogan. It worked very well on my officers because it did not take long for the excuses to stop and the results to pour in.
When I would have an officer in my office for a sub-standard work performance they would have a sheepish look on their face or hang their head and would say, "The results of my performance were lacking and there are reasons for it, but reasons are just excuses and I will try harder."

When they grasped this simple concept, everyone, without exception did better and performed at a higher lever. My platoon was the highest performing platoon in all categories for the next 3 years. They were recognized for their effort and many of them have started to advance through the various units and ranks.
My biggest compliment was after I retired and many of them came up to me and said that they were sorry to see me go and wish I would have stayed because I pushed them to be the best they could be.
I also used this simple slogan in my private life. My daughter was reminded of this on several occasions, but it was used in a softer and gentler way. She worked hard and is enjoying her career.
All in all, Bob I felt I should let you know that a simple card with a simple concept can truly influence a person's life. I am truly blessed with a wonderful family and great friends that know how I live my life…Results or Excuses."
Warmest regards
Ralph
I'd Love to hear from you!
I really enjoy hearing from my Subscribers.
Please send me your comments about the newsletter,
or let me know how things are going, or just to say Hi!
Thanks for your enthusiasm and encouragement for what I do.I'd love to hear from you!
Click here to Talk to Bob
Add some "Extraordinary" to your next event
Looking to add some Energy, Inspiration and just plain Fun to your next Conference, Staff Meeting or Special Event?
Book Bob. More details
Share this story!