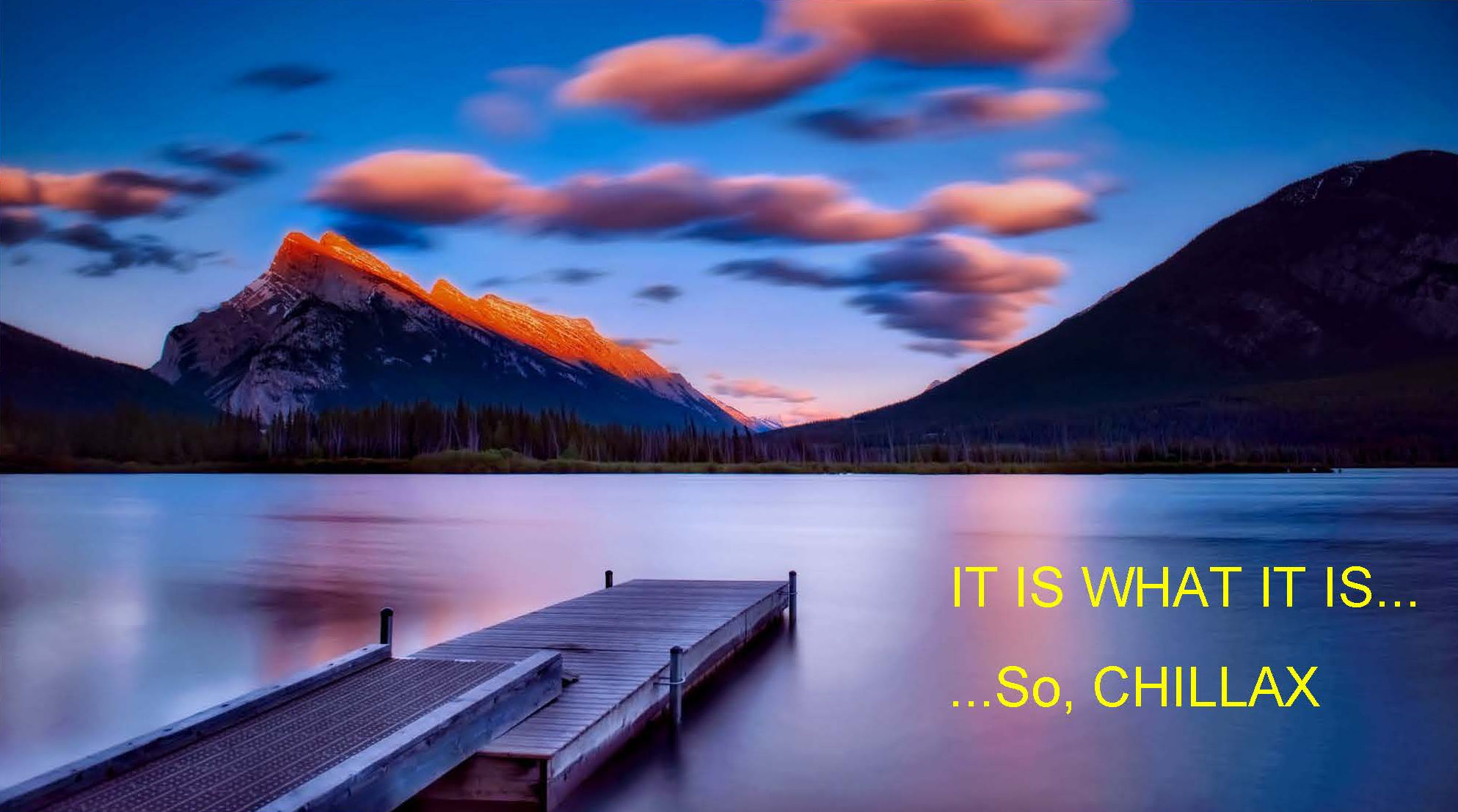 When something unfavorable happens in your life, such as a difficulty, challenge, frustration, setback or whatever, develop the Practice of saying to yourself…
"It IS what it IS!"
When you say this, it reinforces in your mind, the fact that what happened has happened and getting upset or worrying about something that has happened, won't ever make it unhappen!  Meaning, there is no way to go back in time and prevent it from happening–unless of course you have access to a time machine.
By reflecting on the phrase "It IS what it IS", you can now remind yourself that it is a really dumb idea to let it get you rattled or make you angry, afraid or stressed out and needlessly drain your energy.  You can then decide whether this situation is something you can simply build a bridge and get over OR, whether you can in fact do something constructively to deal with it.
This is a very powerful Practice to develop and apply in your job, your relationships and your life in general.
Hey, "It IS what it IS", so suck it up and get over it OR positively deal with it.  CHILLAX, and "get on" with your life!
---
"Life has no remote.  If you don't like what you are seeing,you need to get up and change it yourself."

---
I'd love to hear from you!
I really enjoy hearing from my Amazing Subscribers.
Please send me your comments about the newsletter,
or let me know how things are going, or just to say Hi!
Thanks for your enthusiasm and encouragement for what I do.  I'd love to hear from you!
Click here to Talk to Bob
Add some "Extraordinary" to your next event
Looking to add some Energy, Inspiration and just plain Fun to your next Conference, Staff Meeting or Special Event?
Book Bob.  More details
Share this story!