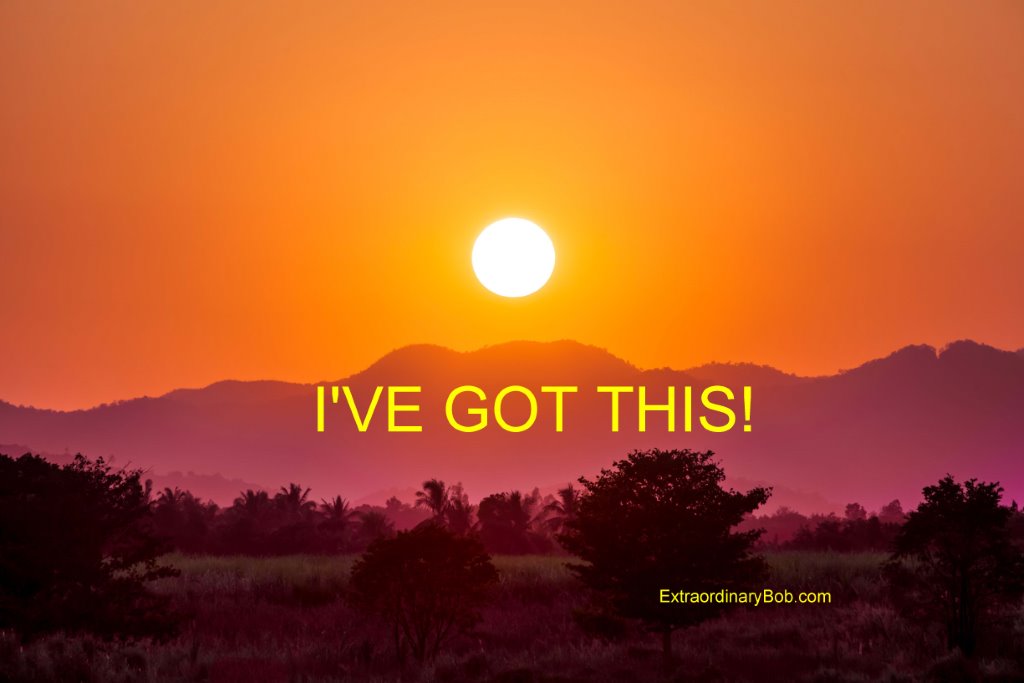 The essence of the work I do is to help people to attain and sustain a positive & energized outlook on their jobs and personal lives.  A view that allows them to be able to wake up most mornings,
"Eager and Excited" about their lives.
In reality, it is not always easy to keep that positive outlook because "Stuff" in life happens to all of us, no matter how smart, wealthy, positive and enthusiastic we are.
There are times when our workload in life seems somewhat over-whelming.  Times like this can cause added stress to the point that we start viewing our circumstances and tasks to be completed as Obligations, rather than as Opportunities.  Obligations by their very nature are oppressive.  They become things that we feel we "Have To" do, rather than "Get To" do.  Things that we view as "Have To's" are energy draining, while things we "Get To" to do are ENERGIZING!
So, here is a proven technique to help you to "switch gears", so to speak and to get back on track of enjoying life.
The quote at the top of this newsletter says it all in three simple words, "I've Got This!"
So, whenever you start to feel things are starting to stress you out and tasks are becoming energy-draining "Have To's", you need to start your day by throwing off your covers when you awake and say to yourself, or even out loud--"I'VE GOT THIS!"

When you do this, you are saying to yourself and your sub-conscious mind that no matter what the heck is going on in your life right now, the work you do is IMPORTANT!  Not only is it important, it "Makes a Difference" in the lives of others.  When you start pulling up your socks and seeing your tasks as important and that they "Make a Difference", you have a totally different perspective or perception of all the things you are doing.  And that renewed outlook ignites your energy and a feeling that you are INVINCIBLE, because you ARE!  You have reminded yourself that you have what it takes to deal with any "STUFF" life can ever throw at you.
Over the years I have had several of my clients that I work with who have sounded somewhat drained and over-whelmed with all they "Have To" do, that I have suggested this strategy to, and they have told me that it really works!  I use it myself, every morning!
So, the next time you feel yourself getting a little over-whelmed and behind the eight ball, use this strategy.
As a matter of fact, print a copy of the quote at the top of this newsletter and keep it somewhere where you will see if every day!
It is a reminder to yourself, that when the going gets tough--You've  GOT A CHOICE!  You can feel like a Victim and let it get you down, or you can
remind yourself that you, my friend, are an OWNER, and owners take responsibility for their viewpoints, outlooks and OUTCOMES in their life.
Cause that is HOW YOU ROLL!
 "There are only two things in life.  RESULTS or EXCUSES!"
BOB
I'd love to hear from you!
I really enjoy hearing from my Amazing Subscribers.
Please send me your comments about the newsletter,
or let me know how things are going, or just to say Hi!
Thanks for your enthusiasm and encouragement for what I do.I'd love to hear from you!
Click here to Talk to Bob
Add some "Extraordinary" to your next event
Looking to add some Energy, Inspiration and just plain Fun to your next Conference, Staff Meeting or Special Event?
Book Bob.  More details
Share this story!